A few months ago, I started working with US singer/songwriter Allison Gray. 
So far, we've worked on five songs for her album transatlanticly (is that even a word?) and have been consistently impressed by her songwriting.  I've not heard a below-brilliant song from her yet, and the tracks have a cinematic quality that is begging for TV usage.
I'll write about the rest of her songs when her album comes out, but for now I just want to talk about the newly released If I Fall.   As well as being what I think is one of my best productions, it's also got quite a story behind it…
Normally, when I receive a demo from an artist I start arranging it from scratch, but Allison asked if I could keep the piano part as it was.  So she sent me the file and I built the song around it.
It was one of those songs where everything I'd learned about music came flooding out and each part (acoustic and electric drums, acoustic and electric guitars, bass, percussion, strings) were done surprisingly quickly, sometimes in first takes.  Nothing was second-guessed; every idea that came through worked perfectly with the song.
Allison's vocals were recorded in LA and then sent back to me for editing (lead vocals and about 20 backing vocals!).
But from the offset there was something indescribably other-worldly about the song.  It didn't feel like a 'standard' ballad; there was a hefty weight and tangible atmosphere to the song that I couldn't put into words, from the demo to the finished track.
What I didn't realise was that Tom Bridegroon, the guy who played the piano part and co-composed the song with Allison, had died two years previously and is now the subject of a documentary film called Bridegroom, which has caused quite a stir in the USA.
The story is pretty simple; after Tom's death, his boyfriend of six years, Shane, was deprived of any legal protection and even banned from the funeral by Tom's family as they disagreed with his homosexuality.
The film has raised a lot of attention to gay rights in the USA, and will hopefully help bring the issue to a wider community, especially certain areas of the USA which seem to live in the past as far as these issues are concerned.
I'm proud to have a very small association with a film about an issue that needs to be raised!
You can download If I Fall from iTunes here.
You can watch Allison and Tom composing the song here.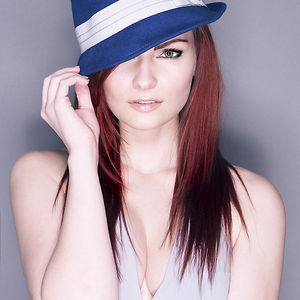 By Ben Haynes