Last week, I went away on holiday to Cornwall.  Before I left I started to get what I call "August Brain" where a combination of self-employment, kids being around for summer and the continuing heat turn me into a blabbering and incoherent mess.
So it was really nice to take a step away from the studio and general communication with the world – I didn't take my laptop and kept my phone on silent.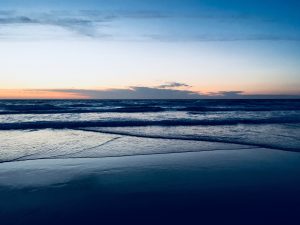 In the evenings I wandered on the beach (usually Trebarwith Strand – beautiful place).
The beach feels like the one place on Earth where I don't feel like I have to be doing something.  Watching the sun set over the sea is probably my favourite thing in the world, with walking the Cornish cliffs a close second.
I got the clutter from out of my head and let it fill with inspiration.  Ideas for music, new production techniques, new things I could do, stuff I probably shouldn't do anymore, things I forgot about but really should do.
Each idea I got was either written in a note or recorded onto my phone.  When I got home, I found 178 ideas….
….Which is the last thing I need, because now I have to implement them all!