At the start of October, I became a dad for the second time, to a baby boy called Edward.  He's not a bad old stick.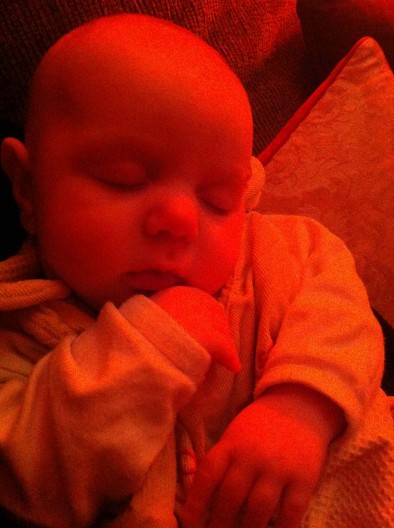 The new arrival coincided with my busiest few months since I started so I was back in the studio the day after the birth and have been slamming at it ever since.
My absolute commitment to the two important things in my life – music production and my family – leaves me with pretty much no social life, but it's a small price to pay for getting to do this for a living.  I'll do a blog at a later date about the sheer amount of time that goes into music production; it's not for the faint-hearted!
The workload I speak of has been roughly 50% production and 50% composition.  Composition highlights included working with Mair Perkins on a drink drive campaign advert aimed at teenagers, doing my best Coldplay impression.
Also a lot of fun was working with Derby's Jet Productions on a 13-minute corporate video that challenged my ability to make a piece of music stretch for that length of time without becoming repetitive or boring but not drawing attention to itself either.  Jet seemed to think I think I pulled it off!
Production highlights – well, where to start? I've worked on dozens of songs for solo artists this year and 2014 will finally see a lot of releases that I've been working on for a while.
A weird thing recently is that artists keep asking me to work with them in genres I've not used to (gypsy jazz, very heavy metal, a touch of funk) but I'm always willing to do them as it stretches the realms of what I can do.  The results will be blogged about soon; I don't like to promote the songs before the artists have released them but watch this space…
In the past couple of weeks, I've put together a pool of superb mixing and mastering engineers that I can call in for projects; I've already had a couple of tracks mixed and the results sound better than ever, so I'm massively pleased.
And then, out of the blue, 10 days ago, I received a call from the manager of a fairly well-known singer songwriter, asking me to produce a track for their next album, due next year – with options to produce a couple more if it goes well.  I'm not actually allowed to say who it is but let's just say I'm pretty excited about it and delighted to be asked.
So, all go for 2014!  In the meantime, I'm looking forward to finally winding down for Christmas, spending time with the family, eating cheese and buying my now-customary barrel of Dashingly Dark from the local brewery.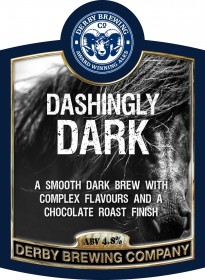 By Ben Haynes