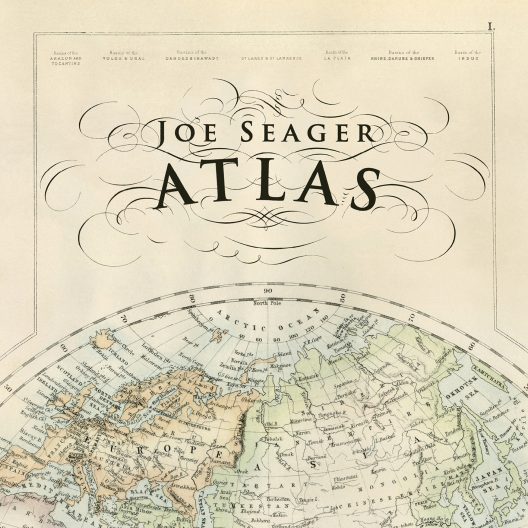 This week sees the launch of Joe Seager's new album, Atlas.
An immensely colourful album blending aspects of John Martyn, early Coldplay, Fleet Foxes, Simon and Garfunkel and John Mayer, this was a great album to work on.
Joe has a small studio set up in his home, so for most of the tracks he made a demo in Logic and then passed the files over to me.
So, for example, for a track like Six String Saviour, he had already recorded the harmonies, electric guitar and electric piano, so I added acoustic guitar, bass, drums, timpani, ambient guitar and strings and then he'd come over to record lead vocals and any extra guitars.
Other songs, such as Atlas and Dream Alive, were recorded at my studio; Dream Alive in a single live take, and Atlas built up over one day.
My favourite song on the album is Golden Train, a beautiful and simple love song.  Joe originally had two versions; one was finger-picked but the one we went with was the more relaxed and textured version.
I'm not normally one to blow my own trumpet but I have to say I was particularly pleased with how my harmonies came out on this song.  The feel was taken directly from Simon and Garfunkel's Only Living Boy In New York but I think it worked for the song and you can hear some of the harmonies soloed on this Facebook video.
Joe's vocals are really easy to record as he has a very studio-friendly voice.  For most of the songs I recorded him on my Sontronics Aria mic through a Neve 1073 and then added some Teletronix LA-2A compression and a touch of Abbey Road reverb.
One final thing – you will find no hi-hat cymbals at all on this album.  I wanted to try and get the sound as huge as possible and I do find that not using hi-hats gives it a more expensive, slightly orchestral feel.
You can listen to Atlas on the Spotify link below, download it at iTunes or get in touch with Joe for a CD.