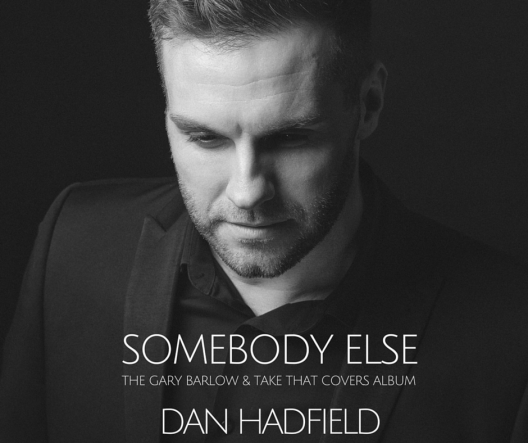 Early last year, I was at a gig in pork pie capital Melton Mowbray. The final part of the gig, bizarrely, was a Gary Barlow tribute act. Unsure whether to stay for this guy or get our money's worth at the hotel, my wife and I decided to give it one song and see how it went.
Well, the act turned out to be Dan Hadfield who, in one night, changed pretty much everything I knew about tribute acts. It was awesome. His charisma carried the show and it wasn't long before I was dancing which, as anyone that knows me will attest, is a rare and wondrous thing.
Dan contacted me, a few weeks later, to do an album of Gary Barlow and Take That covers. Although this was completely different from the work I normally did, I fancied the challenge, and figured I could use the opportunity to work out what magic ingredients Barlow used in his songs to make them so popular.
We worked on a selection of tracks, from obvious hits such as Back For Good and Rule The World to deeper cuts such as Flaws and Jump. The original idea was for it to be an acoustic album, but as time went on we naturally built the tracks up. Some of the songs we completely reworked; for example, we took Flaws from a contemporary power ballad to a quiet acoustic number with a string quartet. We reckon it sounds better.
Dan had the idea of blending the end of Jump into the start of Forever Love with a string section. It was tricky, given that the songs are completely different keys, but I have to say I'm immensely proud of the end result, and it seems to be making the fans cry, so job done!
I brought in a few session musicians for this album; an old and trusted school mate Matt Elliott played superb piano parts after hearing A Million Love Songs and Forever love just a couple of times, I hired excellent acoustic guitarist Mike Georgiades to nail the tricky picked parts for Let Me Go, and the always reliable Richard Heacock to play my string arrangements and the ever-awesome Lizzie Deane to provide gospel vocals on Never Forget.
Greatest Day was the trickiest song to nail. We started by doing an acoustic version of it, but it never really got off the ground. We tried a few more ideas in desperation before deciding it was probably best to leave it off the album. But then I went to see Dan perform again and Greatest Day was one of the highlights, just done normal style. So the next time he came to record, I had the music prepared. I didn't tell him what I was about to play him but just told him to sing it how he did live. He did and we had it in one take.
We had a lot of fun making the album; not least because Dan and I appear to be on a similar wavelength humour-wise (except for his inability to keep a straight face when I sing harmony ideas to him). But there were also tricky times, when Dan had come from a hard day and found it difficult to sing, when I had to stop a session because I had adult glue ear, and three sessions in September postponed when he had a chest infection. It was a brilliant project to work on.
I have a newfound respect for Gary Barlow; I was never a huge fan before, but doing this album has brought home to me that he's actually a very versatile songwriter and his songs can hit home with a huge audience. I also have massive respect for tribute artists – I know how hard Dan works to be the best he can be in his field and I would recommend his show to anyone.
You can buy Somebody Else here.