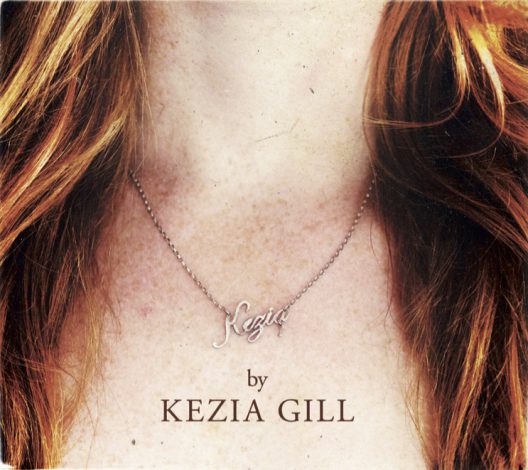 The brand new album by UK Country artist Kezia Gill is now available, and it's unbelievable good. Seriously, I defy you to find a bad song on it!
I've worked as a producer with Kezia on a number of projects, but this was the first time she wanted to do an album entirely within the genre she was brought up with – Country.
Kezia grew up listening to artists like Johnny Cash and Patsy Cline, and is Country through and through. (She physically cannot sing the word "darlin'" without sounding like Dolly Parton!) And with the blossoming UK Country scene at the moment, it seemed like the right time to stick to her strengths.
The first thing we needed to do choose the songs. Kezia brought in three great new songs – China Doll, Love Song and They Fall. I had heard her play In My Dreams on Youtube and convinced her to include that as well.
We already had older recordings of Easy Come Easy Go, House Of Cards and Mr Cash; we took the basics that just needed beefing up with some new vocals, live drums and better mixes.
At this point, I told Kezia to go and write as many songs as she could. As inspiration, I gave her about 70 tiny bits of music that I've been working on – some were just chord sequences or melody lines or snippets, most of which weren't even remotely Country, but I just thought that they could spark something off in her creativity.
Sure enough, she turned up to the next session with Coffee How You Like It and Ghost Town, both written from short guitar progressions I'd sent her.
We worked on the album on and off for over a year; for each song, Kezia would turn up at the studio to play acoustic guitar and sing vocals. After she'd left, I'd add live drums, bass, electric guitars, percussion and keyboards. Then, she'd come back another day to go through the arrangements, add more vocals and any instrumentation ideas of her own.
Just when the album was about to be wrapped up and sent for mastering, Kezia came up with two absolute blinders –The Road and Control. Both songs are amongst my favourites that I've ever worked on, especially Control, which only took a day to complete, from start to finish.
The album was mastered in Nashville by Hank Williams, who mastered Taylor Swift's first four albums.
I'm immensely proud of this album – Kezia's songs and performances are top notch and it's already starting to make marks in Country circles.  Watch this space!
You can stream the album on Spotify, Tidal and Apple Music.  Download it on iTunes and Amazon.  Or buy an actual, living, breathing CD from Kezia directly
.