This week sees the release of the debut album by George Simpson, Playing For Strangers.
George got in touch in the middle of 2012 with a view to recording a full-length album.  He sent me some demos and I was immediately bowled over with the quality of his voice and his songs.
In fact, we actually had trouble choosing singles; by my reckoning there are eight potential singles on the album!
George's remit for me was acoustic pop with a contemporary feel; vocals and acoustic guitars up front, bass, drums, percussion, a touch of piano.  We both wanted to 'serve the songs' and keep the sound as mainstream as possible without it becoming predictable.
The first song we recorded together happened to be the first single, Never Leave You Out In The Rain. I heard hit potential as soon as I heard his demo.   It already had the piano hook, the backing vocals; everything was there.  I took his lead and built the track up faithfully to the demo but adding drums, percussion, extra guitars, glockenspiel.
Vocal sessions were generally held on Tuesdays when he'd dart up from Melton Mowbray, get two songs down, have some of my famous pasta, do all the backing vocals and then home for tea.  I was constantly impressed by how quickly he nailed the songs and backing vocals.
Incidentally, my two favourite songs on the album are the two songs that were the most trouble:
Open Door sounds incredible to me now, but I laboured over the track for so long, trying to find the right guitar parts.  In the end, I stripped it back and let the drums and vocals do the talking.  Good plan – it's a funky hoe.
Meanwhile, Vision Of Our Lives went through numerous guises without George or I being particularly satisfied, from acoustic to very nearly heavy metal, until suddenly landing on some neat-sounding arena pop.
I love the sound of this record. Thanks to Geoff Pesche at Abbey Road for the mastering (who, according to George, said that Always Remember was one of the best-sounding songs he'd mastered!).
You can download Playing for Strangers at iTunes or Amazon or listen to it on Spotify.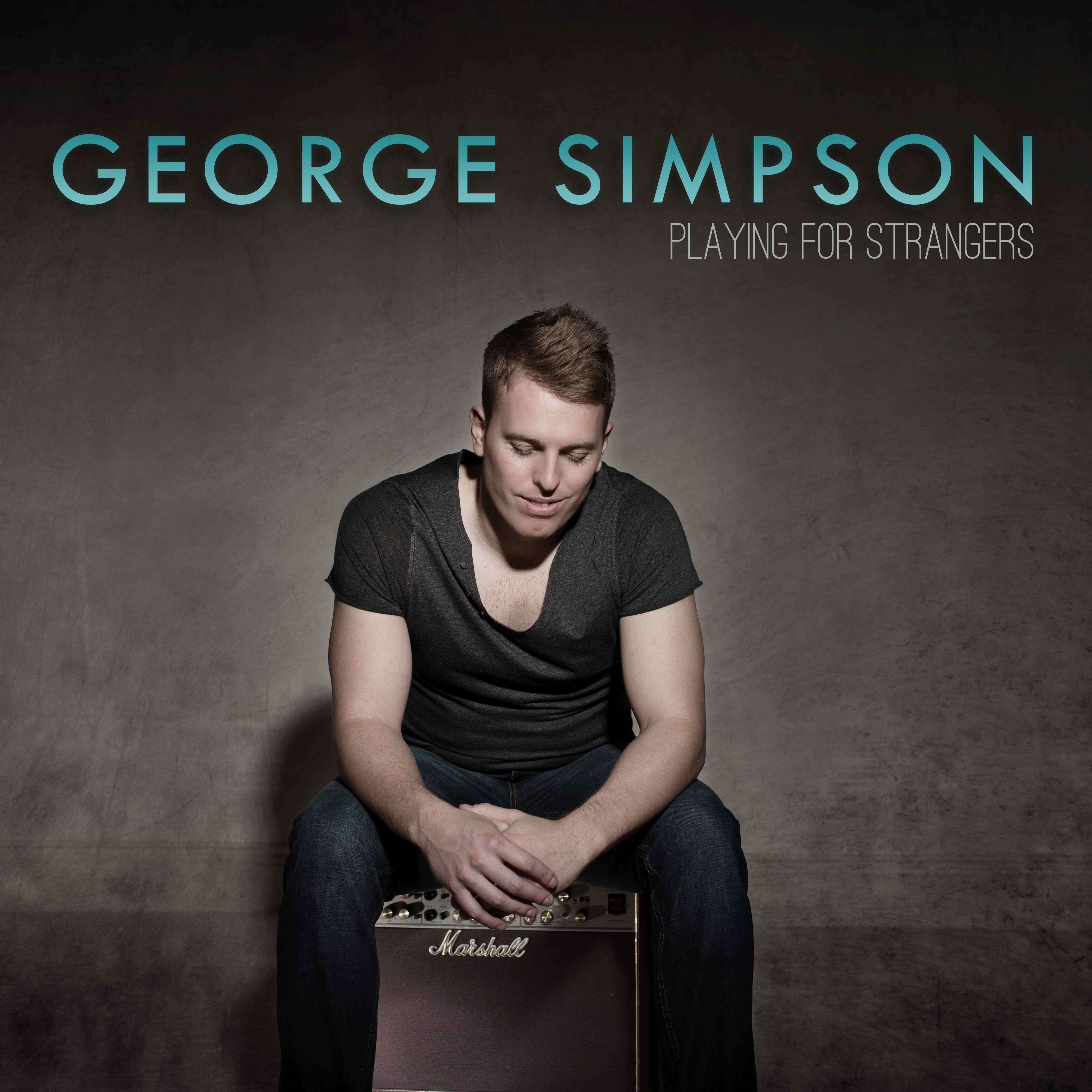 By Ben Haynes