UK actress and presenter (and rather excellent poet!) Georgia Lock released her single Roots last week, produced by me last year.
When Georgia first sent her demo through, I was taken by her voice, which has a lot of charm and character. It sounded like she was smiling while she was singing and it actually made my day!
Her demo was just her voice, so the first job for me was to put chords to the song and lay it out in a rough format so Georgia could check that the timing/chords etc were correct before I continued.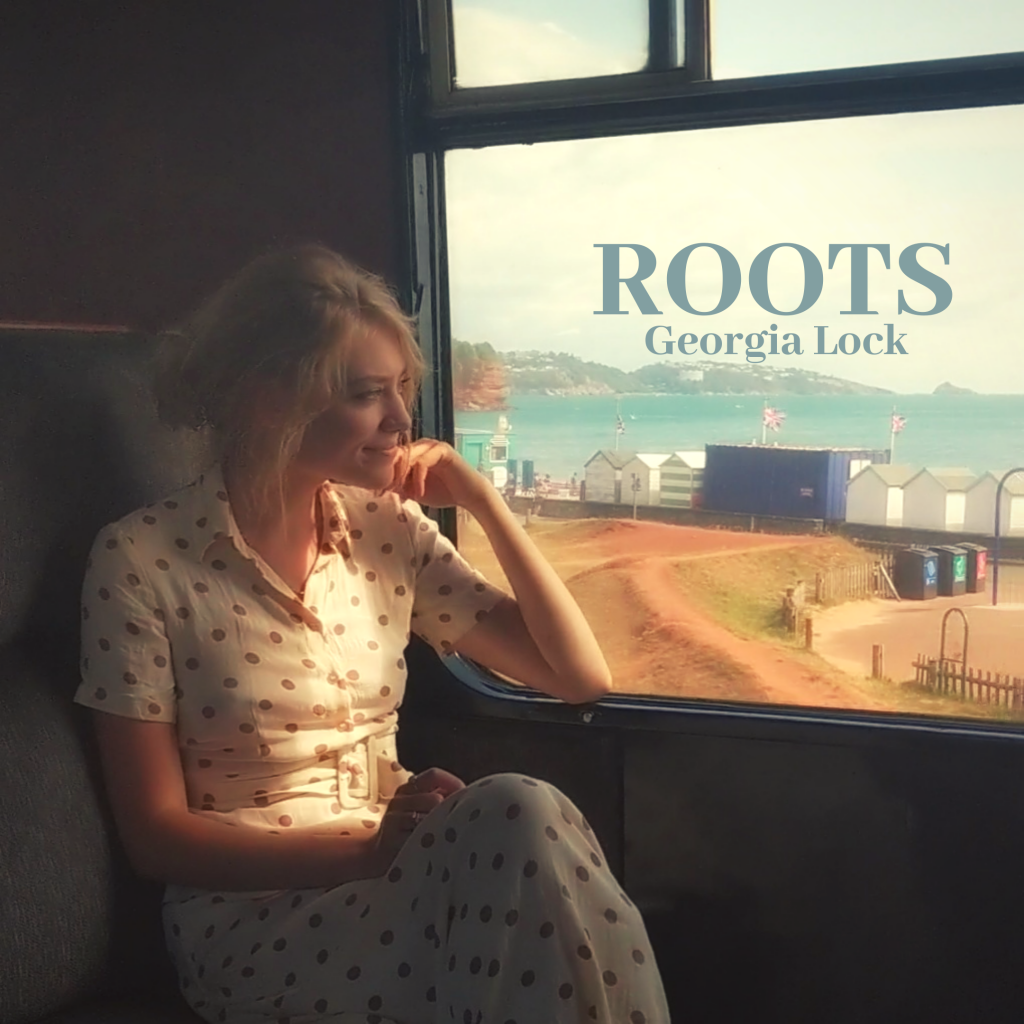 And it's a good job I did, as it turned out that me and Georgia had imagined the beat at entirely different times! This is something that can often happen when you're working on an a cappella demo – your brain will land the melody onto a beat but it may not always be the right one.
Once Georgia put me right, I put together the instrumentation.
Although it is a simple-sounding track, there was a lot of adding and, more importantly, removing of instrumentation to get the right sound.
We have four acoustic guitar tracks – a single acoustic for the verse and three thrashy acoustics for the chorus.
There are electric guitars on the track but they tend to be doing non-electric guitar things, such as scraping the harmonics on the chorus and replicating an ambient synth on the middle section! The only actual keyboard part is a string part that Georgia suggested for the second verse.
Instead of conventional electric guitars, I used two basses; a clean one and an overdriven one which drives the chorus.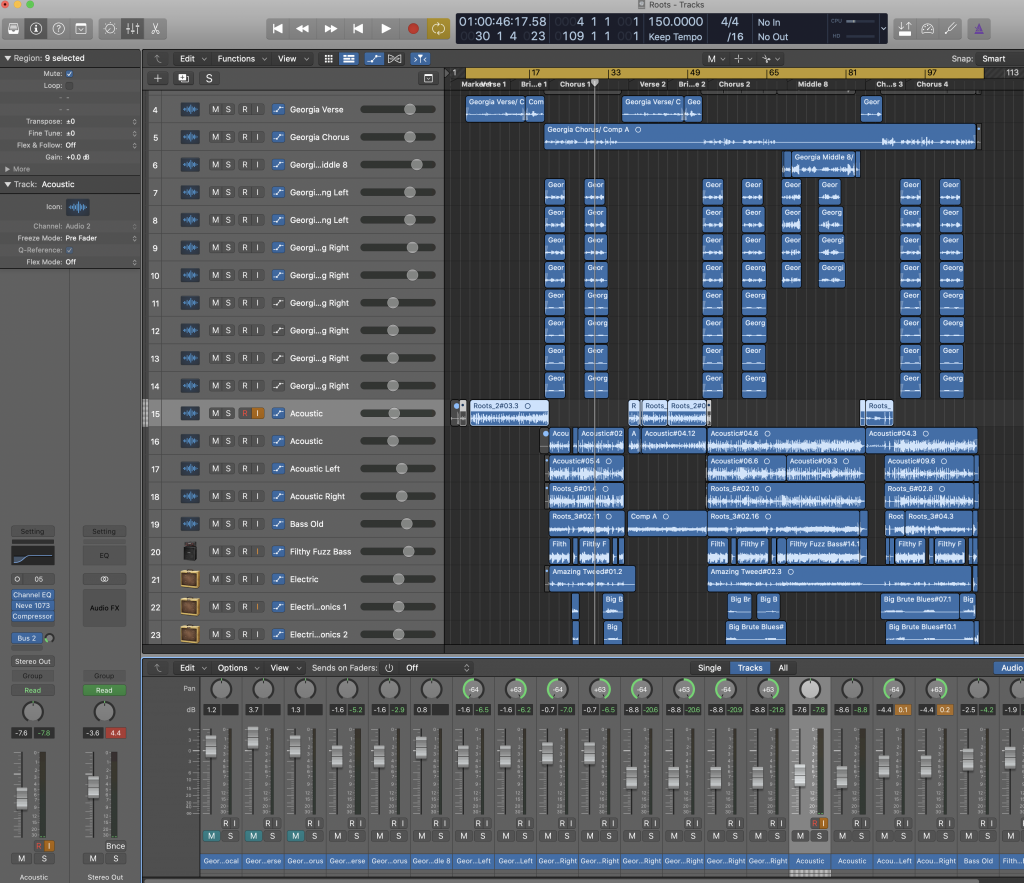 The drums are a mixture of programmed drums on Abbey Road Modern Drummer, plus some real playing underneath with my trusty Gretsch Catalina Club Jazz kit. There's a ton of percussion too.
Georgia visited my studio in October to lay her vocals down. Georgia and her boyfriend are a great pair – very naturally easy going, and so it was a really laid-back session. I think it shows on the song, which has a nice summery flow to it.
There are three separate tracks for Georgia's vocals – a verse track, a chorus track and a middle 8 track. I don't normally split vocals up like this but because I was treating each vocal differently it made sense. Her verse vocal is very clean, the chorus vocal overdriven with a bit of reverb and the middle 8 covered in all kinds of things.
We also have eight tracks of harmony/thickening vocals by Georgia for the chorus and middle sections.
Although Georgia's songwriting journey has only just begun, I do hope she continues to do more, as songs as good and life-affirming as this are needed right now.