When I was in my late teens, I had a dream. In my dream, I was standing on the balcony of a huge nightclub watching people dance when a song came on with catchy riffs, powerful drums and a huge anthemic chorus.
The song seemed to unite the club – everyone went onto the dance floor, arms around each other, hands in the air, singing along. It was incredible.
I turned to the guy next to me, an old man I didn't know with long hair and a beard. He said, "This is your song, and everyone loves it. And I mean, EVERYONE."
I woke up fiercely inspired and wrote a couple of songs that attempted to match the transcendent feel of the song. I never quite got there, but within a couple of years, The Killers did.
Watching them at Glastonbury this weekend, the whole set seemed geared towards the emotional release of Mr Brightside at the end. And to this day, I don't know anyone that doesn't like the song (and wouldn't trust anyone that said they didn't!).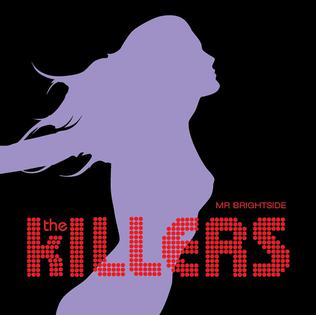 So what is it about the song?
Well, firstly it has an easy melody – the verse is practically one note. The chorus carried this on until it blasts into the stratosphere with "but it's just a price I pay".
The lyrics are easy to learn (the verses just repeat themselves) and are relatable. The music uses anthem chords and the musicians play a blinder.
But that can't be it – there are thousands of songs that you could say the same for, and songs simply can't be analysed on the sum of their parts.
Ultimately, Mr Brightside seems to have been sprinkled with a magic fairy dust that makes it anthemic, forever enjoyable, endlessly popular and brilliant. It never gets old. I wish more songs were like it.