Well, hello!  You'll be reading this on my brand new website by Black Apricot that I launched at the start of the year. Hope you like it. It's certainly prettier, it works better on mobile phones and tablets, and it contains a lot more information. Any problems or comments, give me a shout.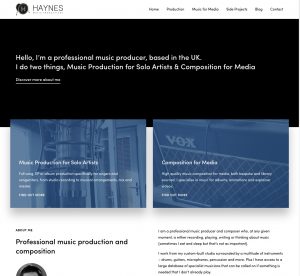 It's nearly the end of January and I've had my busiest January to date. Regular readers of my blog may note that I normally put January aside to do admin, learn some new tricks, sort a few things out etc, but no time for that this month. After a relatively quiet Autumn, the world and its cousin seem to have got in contact.
I've always been honest with people about the types of music I feel I'm good at, and ones I'm not so good at. I'm never going to be anyone's first port of call for a pumping EDM track, for example.
So it's been a bit strange that I've discovered an unforeseen talent in R&B/rap production that I wasn't aware of. Four separate rap artists came to me to give a unique feel to their music as they were sick of the usual types of beats.   They've been great projects as I get to work out of my comfort zone and the artists get something truly unique.
I'm starting a small music library of pre-prepared tracks that I can offer video production clients that don't have the budget for custom tracks. I had every intention of populating this in January but, due to crazy workload, it's still bare at the moment, so I won't put the link here just yet!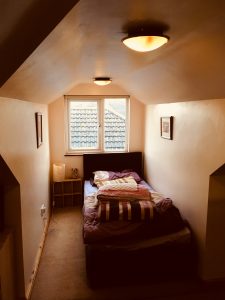 I'm still working with artists around the world – currently Italy, USA, Malaysia and Ireland. People may remember that I started in the attic of my house. This is now a lovely little spare room that I've started to offer as accommodation for artists that want to stay. The Malaysian artist is coming to record tomorrow and will be the first person to test it out!
On a personal note, Smoky, the ambient project that I started as a personal hobby last year has continued to over-perform on Spotify, and I'm currently at 1.5 million plays! It's really turned my head around to what Spotify can do for smaller artists and I may do a blog about that soon.