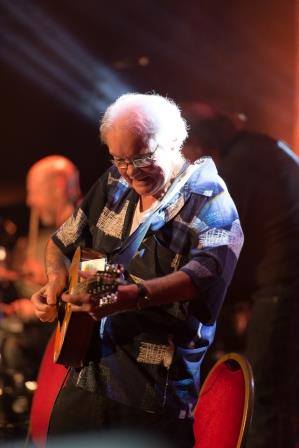 You probably don't need me to tell you that 2016 has been a sad year for musician deaths.
The two biggest shocks were David Bowie and Prince, both musicians that I have massive respect for, even if I didn't always appreciate their music.
Leonard Cohen passed away a few weeks ago. I went to see him live in Manchester in 2008. (He was excellent, but I was more excited that the drummer from Doves sitting directly in front of me.)
And I wrote a blog about the death of Beatles producer George Martin, earlier this year. Though not entirely a shock given his age, it was still very sad news.
But for me personally, the passing that had the biggest impact was Padraig Duggan of the Irish band Clannad, who died in August.
I am a huge fan of Clannad's music – their eighties and ninties output being pretty much the only thing I want to listen to after a day's recording. Their mellow Irish sound is the aural equivalent of a hot bath.
But they cut their teeth as a respectable and hard-living folk act in the 70s and there is a depth and soul to their work that they rarely get credit for, as they often get lumped in with other "new age" style acts.
They are one of my favourite bands and I've compiled a Spotify playlist of my personal favourite tracks of theirs – you can listen to it here.
RIP Padraig Duggan, and everyone else who passed away in 2016.