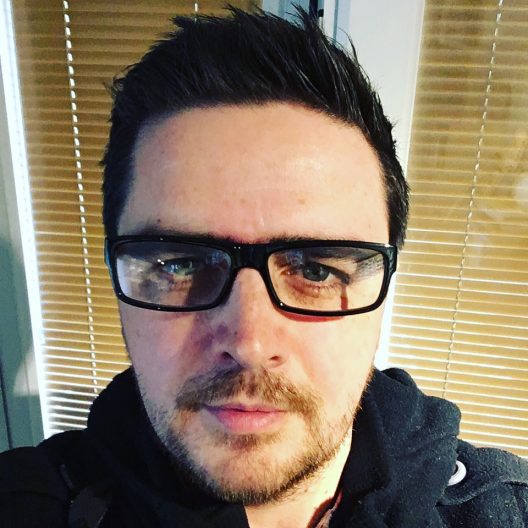 Most people are glad to see the back of 2016, what with all the celebrity deaths, unexpected election results and general gloom.
However, I always think it's important to look back at the good stuff that's happened.
This year, I celebrated five years doing this full-time, but even after all this time, whenever anyone gets in contact and asks me to work on something, I still get the same rush of excitement.
It's still an absolute pleasure to use my creativity to help people musically and I never take it for granted.
For example, most of the artists I produce live away from Derbyshire, where I'm based, and it still pleases me no end that people are prepared to drive for an hour or two to work with me in my humble studio.
This year, I even had someone fly in from Qatar especially for a recording with me!
As well as this, I've been flown out to Norway to record, worked on some superb releases that will be out in the new year and made some very interesting contacts.
I've been doing a lot more composition this year and I'll be doing a blog soon about some of the projects I worked on this year.
On a personal level, I've made an effort to keep in contact with friends, made a couple of ambient EPs, got glasses and made big plans for 2017.
Best of all, my mum and father-in-law, both of whom were truly at death's door at the start of the year, have made full recoveries against the odds, and thats something to be very thankful about!
Look out for tomorrow's blog about my plans for 2017, but in the meantime, happy new year to each one of you!